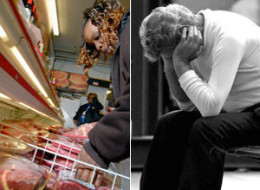 Another disturbing but true story about my Lovely state.
Technicall
­y though, we are a split state. Governor and Senators are GOP, but state House and Senate are mostly Democrats. Still, we are "Red" in most public and economic policies. I hope we can get away from Ideology and work with Fact-Based Solutions to get Mississipp
­i off the top of this list.
Read the Article at HuffingtonPost